English Teacher

on Skype: 2016

Do you want to improve your English? Are you looking for an English teacher to practice and improve your speaking? Do you need to prepare for a job interview in English?

Hello. My name is Tom.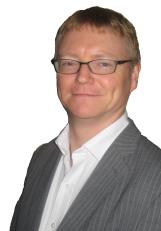 I am a native English speaker and teacher of the English language. I offer online English conversation classes and training through Skype. I do not offer grammar practice, only speaking and conversation practice.
I am an experienced and professional teacher with a Cambridge University teaching qualification, called the CELTA (Certificate in English Language Teaching to Adults).
As a teacher, I always like to get good results for my students. Here are the results you can expect when you do classes with me:

- you will increase your vocabulary. Your lexical knowledge will grow much larger; you will have a range of more complex words to choose from.

- you can develop better pronunciation. You will sound better and people will understand your meaning. When you meet new people for the first time, you will create a positive first impression.

- you will make less grammar mistakes. You will achieve a natural understanding of the right and wrong way to express something. When you speak and write, you will make less errors and so you will appear more professional.

- you will understand other people more clearly when they speak to you in English. There will be less misunderstanding and confusion.

- your confidence will grow quickly, class by class. You can relax more when using the language. You don't have to feel stressed, confused or frustrated any more.

- you will sound more sophisticated after you have learned many of the exact, everyday phrases which English speakers use all the time.

- you will improve your English. Your progress will help you move from your current level of knowledge up to a new level.
About the English classes:
- professional classes, exactly tailored to
your
needs and
your
learning style.
- perfect for international students, business people and other professionals.
- natural learning of grammar. Although I do not teach grammar through Skype, you will be practicing grammar very naturally as we speak, including tenses and when to use each tense as well as practice of various grammar structures.
- targeted use of 3 language skills: speaking, listening, reading. (I do not teach the 4th language skill, writing, since Skype is not a suitable medium for this)
- regular and systematic building of vocabulary, synonyms, antonyms, lexical phrases.
- all of this, presented in interesting themes and always in a friendly but challenging working atmosphere.

Ready to organize your first class? Click now and book your first class!
Read the Frequently Asked Questions about me and my work as an English Teacher.
Testimonials: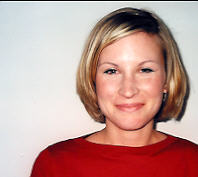 "I've been taking private English lessons with Tom for the past six months in order to prepare for my university studies. I enjoy the lessons, because they are exactly suited to my level and Tom always checks whether something is too easy or too difficult. Besides that, he seems to enjoy the lessons himself, which makes for a very pleasant working environment."
--- Mara (university student)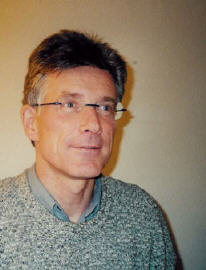 "The lessons are well-structured and effective and a lot of fun too - just brilliant! To be recommended to everyone who wants to learn English in an enjoyable way. Always a highlight of the week for me!"
--- Doctor Reeg (Orthopaedic surgeon)
Read more testimonials